An Indiana mother is facing felony charges after being accused of injecting feces into her son's IV bag while he was undergoing cancer treatment.
Tiffany Alberts, 41, allegedly said she did it because she'd hoped it would result in her 15-year-old son being moved to a different hospital unit that offered better treatment, according to court documents that Fox59 News obtained.
Instead, the boy became gravely ill, suffered from episodes of septic shock and required surgery. The illness ultimately delayed his cancer treatments and has risked his chance of keeping his leukemia in remission, according to doctors cited in the documents.
Authorities said the incidents began back in September, shortly after Alberts' son went home after undergoing his first round of chemotherapy. The boy returned to Riley Hospital for Children in Indianapolis a few days later with a fever, diarrhea and vomiting. Doctors performed blood tests, uncovering unexplainable organisms that are normally found in fecal matter.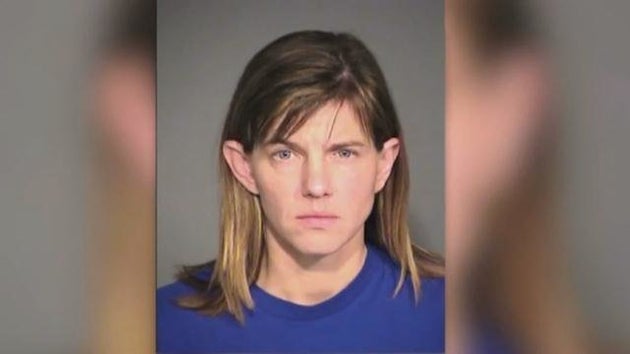 The hospital's staff placed video surveillance in the boy's room. This video allegedly captured the mother, in several instances, using a syringe to inject something into his IV bag, WLFI reported, citing the charging documents.
When confronted, Alberts reportedly said that she had injected water into his IV bag because the medicine he was being given "burned." She later confessed that it was fecal matter that she was injecting, the documents allege.
Alberts faces charges including neglect of a dependent, neglect of a dependent resulting in serious bodily injury, battery and six counts of aggravated battery. All of the counts are third-degree felonies, according to jailhouse records posted on the Marion County Sheriff's website.
She was released Wednesday on her own recognizance. Her release included a no-contact order that a judge issued, online court records show.
Alberts' husband died in May, according to the Herald Journal, which did not specify a cause. A family friend started a GoFundMe account shortly after to help cover funeral costs and medical bills. It raised more than $40,000.
An attorney representing Alberts would only say to The Huffington Post Thursday that "we do not comment on cases."
Requests for comment from the prosecutor's office and sheriff's office were not immediately returned.
______________
Whether you're the target of a criminal investigation or you've already been charged, it's important to consult with an experienced criminal defense attorney immediately. For an immediate response and an aggressive courtroom attorney to get you the results you need, contact Sebald, Hackwelder, & Knox in Erie, PA. For emergencies call 814-882-1972.